Advancing Net Zero in Hong Kong
8 December 2022
With the aim of advancing Hong Kong towards a net zero emissions future, the Hong Kong Green Building Council (HKGBC) and Swire Properties set an Advancing Net Zero Ideas Competition in 2021. As pioneers in our field committed to tackling the climate emergency by promoting sustainable use of materials, implementing and embedding circularity, resilience and reduced operational carbon into our designs, we were keen to contribute our expertise to this challenge.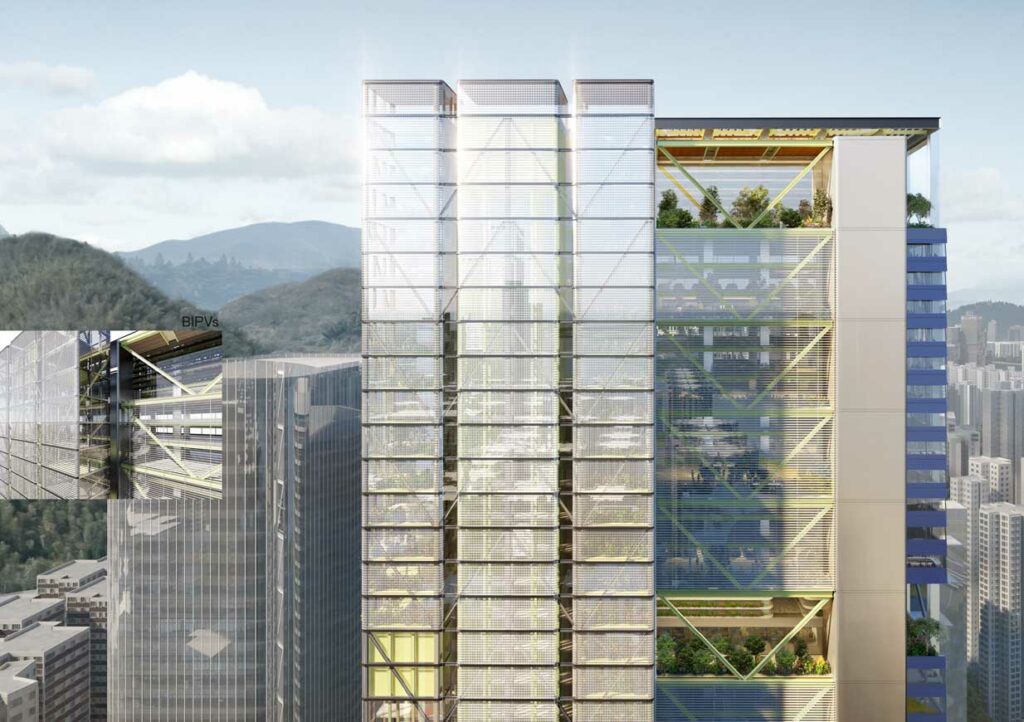 Hong Kong is known for its unique combination of tall buildings and sub-tropical climate. Buildings account for 90% of the city's electricity consumption.
We entered the Future Building category with Grimshaw, Transsolar, Mott Macdonald and RLB entering a building design that was recognised with a Merit Award. Compared to a traditional building approach, our design proposal reduced embodied carbon in the structure by 56% and facade by 52%.
Our entry was based on culture, amenity and the productivity of work in the post-pandemic era. The 50-storey building provided transformative workspaces which embraced and exploited climate and context, combining natural ventilation with adaptive tempering and conditioning for open collaborative space with external landscaped spaces on the amenity floors.
The workplace 220m tall tower is configured into three linear special elements – an elongated workplace subdivided into three 12 storey bands, for singular or multiple tenants.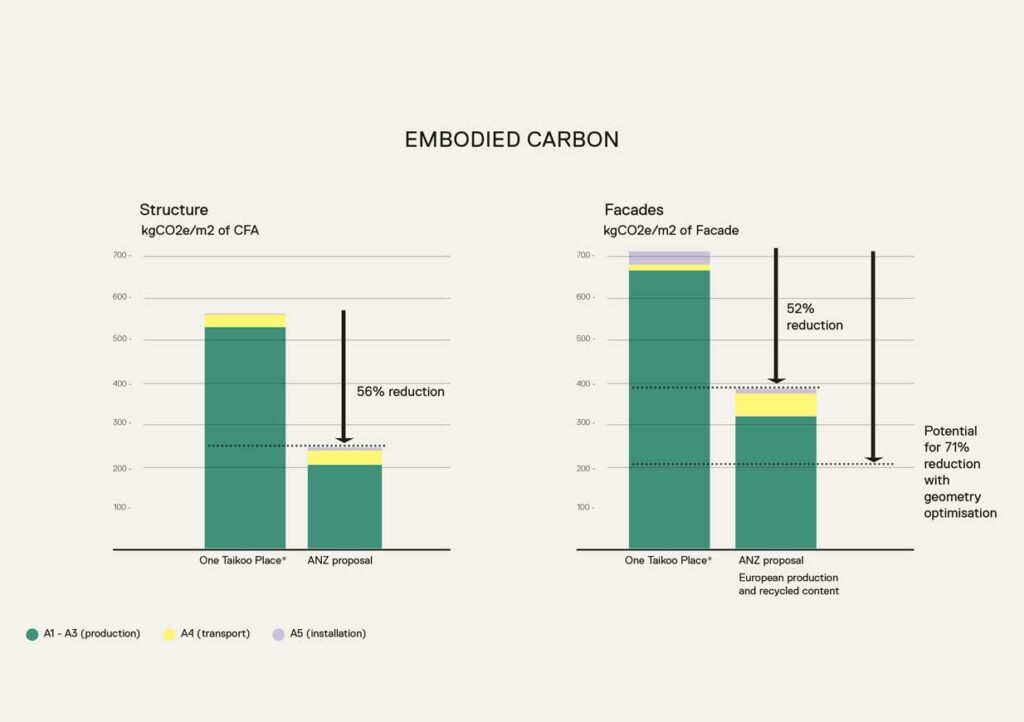 The structural strategy was to create a simple solution. To achieve low embodied carbon the design approach was to use as much timber as is practical, use low embodied carbon alternatives to traditional materials and source materials that have been produced in a more sustainable way to reduce their inherent embodied carbon.
Given the proposed tower's height a timber frame was not practical, a hybrid steel and timber frame was engineered. The structure was designed as a kit-of-parts allowing rapid assembly and maximising off-site fabrication/erection, therefore increasing quality and reducing waste. This design approach along with omitting all "wet trades" on site, allows the building to be disassembled maximising the potential of the individual components to be reused instead of just recycled.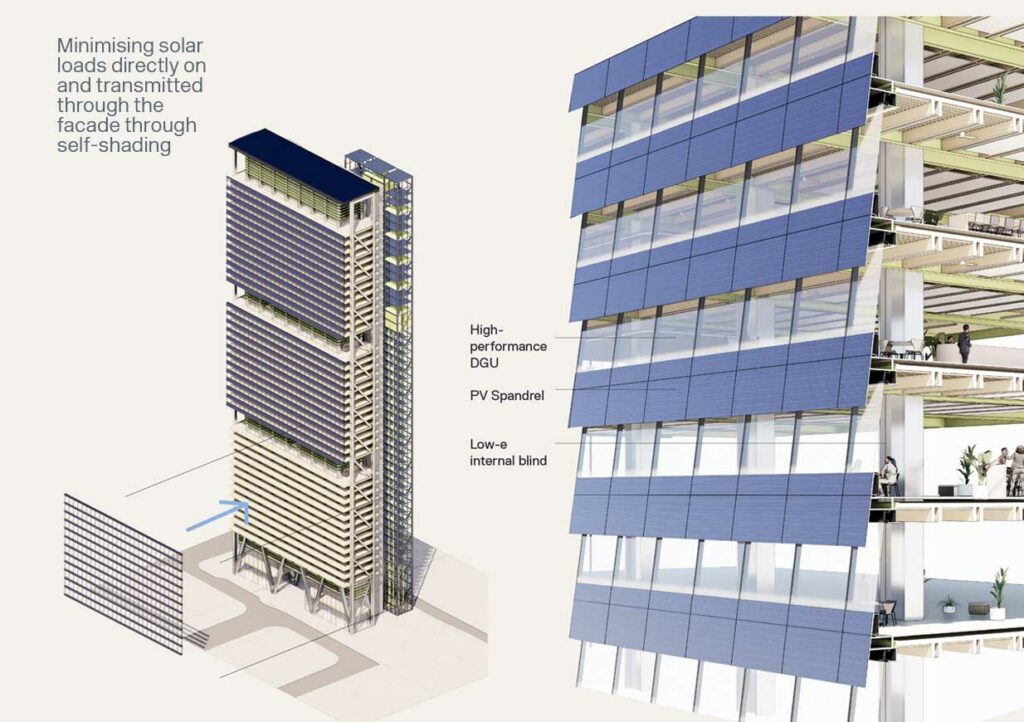 The design of the high-performance facade focussed on reducing operational energy and maximising comfort and wellbeing. The strategy for reducing operational energy included; minimising solar loads directly on and transmitted through the facade through self-shading, reducing the internal heat gains from lighting and equipment, effectively insulating the building to keep it cool and implementing energy harvesting solutions. Occupant comfort and wellbeing were addressed by reducing solar gains, improving light penetration through the building, maximising views and encouraging the use of biophilia within the space.
Credit: Grimshaw Architects, Mott Macdonald, Transsolar, Rider Levett Bucknall