Achieving a virtuous circle: Driving circularity in the glass industry
26 April 2022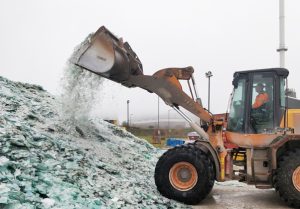 Glass has the potential to be endlessly recycled without degrading in quality. Yet it's estimated that less than 10% of flat glass is recovered from buildings in the UK.
What can be done to get more recycled glass back into the supply chain so that this dismal statistic can be improved?
After two years of talking to the whole supply chain from the raw material suppliers through to glass consumers, from building developers to demolition companies, we are ready to share our insights, ahead of a soon-to-be-launched regional pilot project to test a more circular approach for flat glass.
To find out more about our research and the pilot project underway read our feature in IGS Magazine written by Technical Director Graham Coult and Rebecca Hartwell.
Achieving a virtuous circle: Driving circularity in the glass industry