Meet…Miriam Dall'lgna, London Digital Design Lead
7 July 2023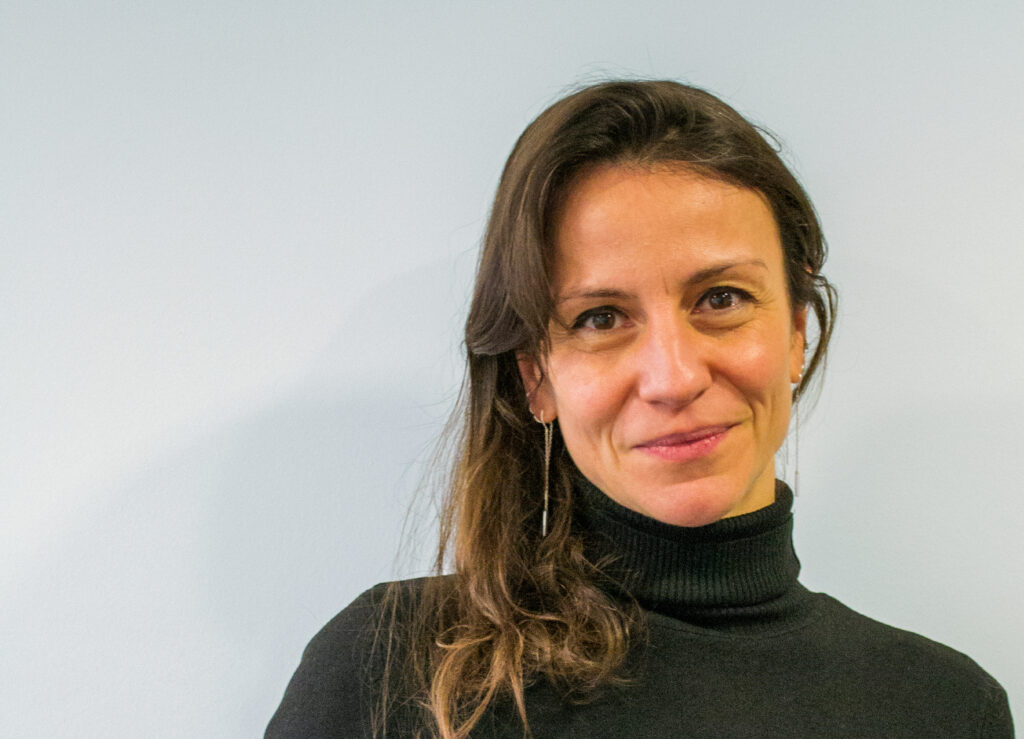 Meet Miriam Dall'lgna, London Digital Design Lead at Eckersley O'Callaghan's London office.

Tell us a bit about your role
Digital Design, also known as Computational Design, encompasses a wide array of topics that leverage computing technology as problem-solving methodology. It is a critical capability at Eckersley O'Callaghan as it opens avenues for creativity and collaboration, crucial elements of our approach to design and research challenges. My role involves structuring and coordinating these various aspects across Eckersley O'Callaghan's London teams, and aligning advances with our global Digital Design champions to navigate advancements and tackle challenges.

Structuring the Digital Design strategy requires a level of rigor and discipline, but the rewards are worth it. For instance, developing tools that showcase our skills and add value to clients while streamlining our processes. Coordination is the fun part to me, bringing our teams together, fostering communication, and sparking innovative solutions. Furthermore it facilitates team integration, reveals challenges and enables us to replicate achievements. Knowledge dissemination is crucial to me as it builds trust – we believe in learning from one another to elevate our collective capabilities. Additionally, Digital Design presents captivating research questions that challenge both our industry and ourselves. These questions, which we fondly refer to as the "why nots!".

How can Digital Design help with our sustainability goals?
Digital Design enables clear and quantifiable visibility of design decision consequences. EOC ECO2 tool exemplifies this. We seamlessly assess our designs in a feedback loop, informing key early design decisions. It also contributes to our sustainability goals in practical ways: A) it empowers us to engineer adaptive building envelopes that respond to changing environmental conditions, key to reducing operational carbon whether by passive or active methods; B) it facilitates re-use and retrofit by accessing, querying, and designing based on existing parts data, addressing the environmental impact of construction and demolition. C) algorithmic optimisation routines enable resource efficiency by informing the placement of materials based on load flow through structures.

Creativity flourishes when combining digital design with sustainability, and it brings a smile to my face when I come to work.

What is the biggest challenge we face as an industry?
Sustainability at project design core no matter the budget. How to influence the design, manufacturing and construction of projects sustainably. Above all, we are facing a huge global crisis that affects us all equally just like the pandemic we experienced. It was a testimony that collective human intelligence has huge problem-solving power, but needs everyone to play their part.

What are the current digital design challenges and the next frontier?
Feedback loop still seems to be a challenge – dissemination if computer programming increased the number of possible tools and workflows for integration and we still seem to struggle to find processes that can be successfully replicated across projects. I feel focus will help us to explore solutions thoroughly and cope with the speed of change. Whilst the next frontier in digital design I feel is reasoning and validation. As the AI winter ends (or 'At the advent of AI' or 'As AI looms ahead of us'), a transformative shift akin to parametric systems is occurring. Collaborating with generative models requires yet another mindset change. Choosing appropriate models and effectively evaluating results are critical, especially in facade and structural engineering. This shift offers exciting opportunities for advancements.