Meet…Damian Rogan, Facade Director
8 February 2023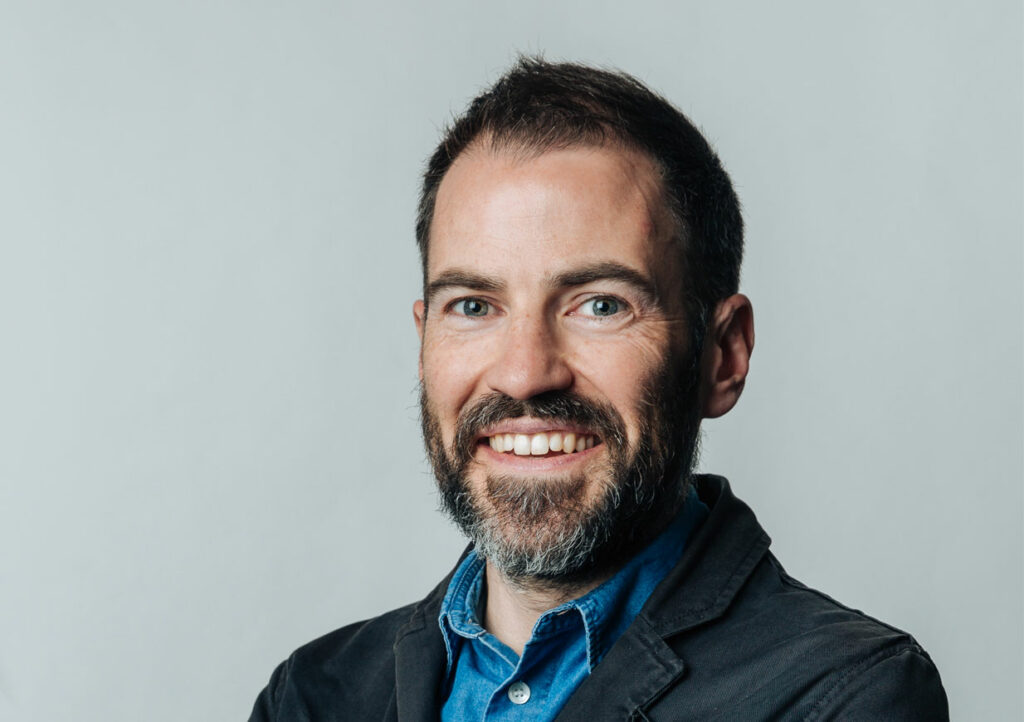 Damian is the Director of the Facade Engineering team, based in our London office, and has recently celebrated his 10 year anniversary with Eckersley O'Callaghan. Since joining EOC, Damian has helped to significantly strengthen and develop our specialist capabilities, whilst in tandem building a team of experts that now accounts for 50 percent of our employees. Find out more about how the discipline has evolved over the last decade and what challenges and opportunities the future has in store.
What has been the biggest achievement in your 10 years at Eckersley O'Callaghan?
I'm really most proud of building up a team of delightful, talented, intelligent and committed professionals who are trying to make a difference and tackle global issues. To have overseen the development of our team, to the point where we are recognised by our peers as leaders in our field, is especially rewarding.
What was your path into facade engineering and why?
I studied civil and structural engineering and was really interested in lightweight structures when I graduated, and a fortuitous introduction from a friend led to my working for James O'Callaghan – prior to him and Brian setting up EOC. With James, I got to experience working in glass design and the structural aspects of facades. After a few years working on conventional structures, I was attracted back into facades because of the potential to positively influence energy efficiency and building performance. Personally, I find that side of things much more interesting and challenging.
My path very nearly took a different turn a few years back when I did a master's degree in urbanism. That's a whole other story, but it has had a huge influence on the way I look at building design – helping me to see the bigger picture of what we are trying to achieve. This is something I earnestly try to pass on to others.
How has facade design changed in the last decade?
I think client expectations are higher than they were. We've always been a design-focussed practice and defined ourselves as facade engineers rather than facade consultants, so we're interested in the numbers and calculations that support our designs. Clients are now more focussed on the metrics of reduced embodied carbon and lower U-values, so the technical output that's now expected is far greater – but that's how we like to work!
And as an industry our priorities have shifted, with much greater emphasis on sustainability, recycling, reuse and refurbishment. Again, these priorities align very closely with our own so it's a welcome development, and it's motivating for our employees to feel they can make a difference in designing better buildings.
What currently is the biggest challenge for facade engineers?
Where do I start?! We're trying to do a huge amount as an industry – tackling the climate crisis, learning vital lessons from the legacy of Grenfell to challenge the way we construct and build, adopting a new building safety regime, and vying for talent in a very competitive European market post-Brexit. Sometimes, just keeping our heads above water and moving forward feels like an achievement!
However, I am continually amazed at what we're starting to achieve as an industry when it comes to sustainability and improving our knowledge and methodologies. I'm really encouraged that we're collaborating more with other consultancies and contractors to change our design approach in order to address sustainability, but there's still a lot of work to be done and we have a long way to go.
How do you create an optimal facade?
Ha! Hire a good facade engineer! But, jokes aside, every building is different, so the function a facade has to play is subtly different every time. The facade is there to control the internal environment from what's going on outside and to protect occupants from elements such as heat, cold, noise, excessive sunlight, etc., while allowing in the right amount of light, warmth and fresh air to make the internal space comfortable. This differs from building to building and place to place. What's optimal changes over time – our homes weren't designed to be offices, but that's what they had to become during the pandemic (and continue to be to a lesser extent). So, it's important we build-in flexibility and allow for adaptation over time as uses and environmental conditions change, as we know they inevitably will!