Breathable Buildings | Tom Donald
26 September 2023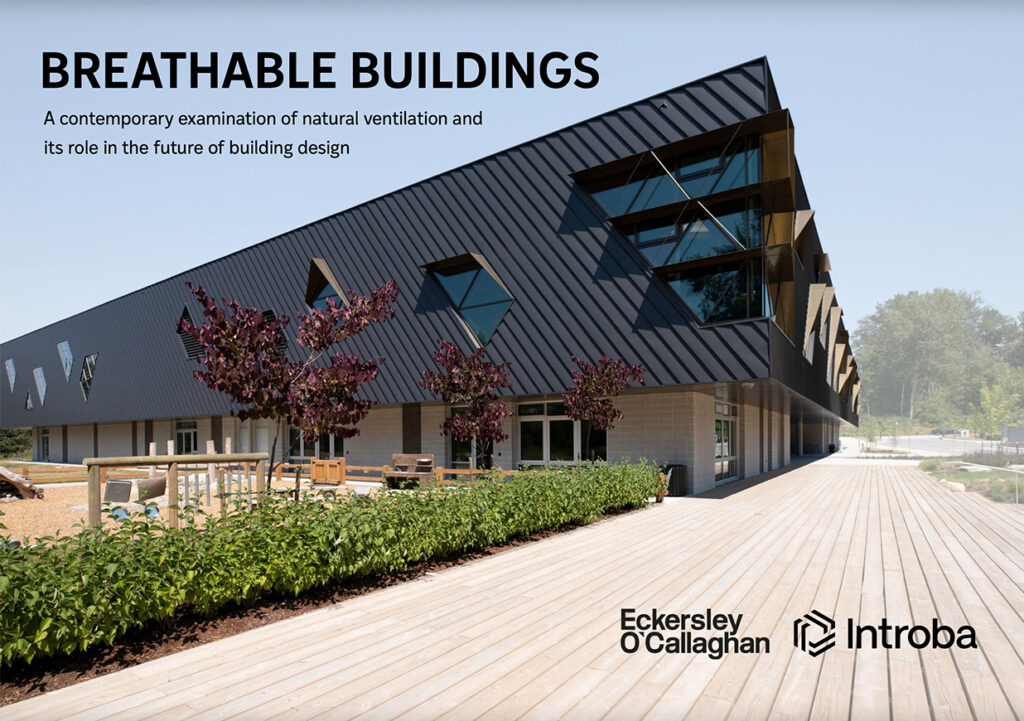 Written by Tom Donald, Director
In recent years, the concept of a 'Breathable Building' has experienced a resurgence. The integration of operable facade elements to facilitate varying degrees of natural ventilation is no longer limited to single dwellings, with projects of all scales and typologies embracing this approach. Accelerated by the challenges of a global pandemic, but driven by increasing awareness of both occupant health and the need for energy efficiency, there has been a rapid paradigm shift in the way building designers consider the interface between indoor and outdoor spaces and the control of fresh air, comfort, and protection.
Occupant Health and Wellbeing
Much like biophilic design or a window view of nature, the provision of natural ventilation provides benefits to our well-being. Increasing the supply of outdoor air improves our cognitive function and our health. It is surprising, therefore, how often buildings fall short of the minimum ventilation rates set out in standards such as ASHRAE. Airborne pathogens and CO2 are released by occupants and building interiors often release volatile organic compounds (VOC) which can damage health and need to be removed.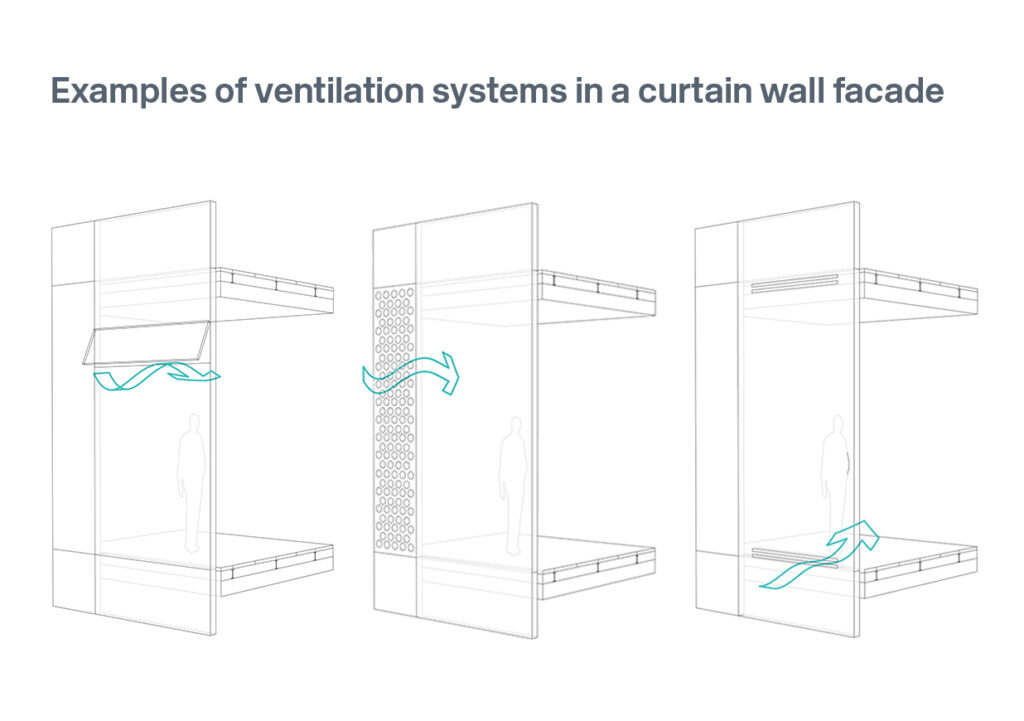 Climate Emergency
Breathable buildings make for more resilient occupants, and the same is true for the buildings themselves. The inclusion of mixed mode systems (i.e. the option to bring in natural ventilation to alternate with, or top up, mechanical systems) makes buildings inherently more nimble and equipped to manage a host of possible events that may occur. This includes day to day fluctuations in building population brought about by hybrid working as well as long term changes of use and a wider range of conditions due to climate change over the life of the building.

The ability for a building to be able to have multiple modes of operation which are both passive and active gives the flexibility to adapt over time as well as to short term freak events such as during the Sydney bushfires in 2019-2020 which lasted for a few months. This example shows the need for operable elements as part of the system which can react to conditions such as air quality, precipitation and wind while remaining open while conditions are suitable. Balanced with this is the need to use less energy over a buildings lifespan and limit the CO2 released into the atmosphere to slow and stop the continued global warming causing the extreme events.
The Modern Workplace
At time of writing in mid 2023 there is a change happening in the commercial sector. The shift to hybrid working following the covid pandemic has caused companies, developers, and architects to rethink the modern workplace.

Employees are demanding sustainable and healthy workplaces with good amenity and there is increasing evidence that these features facilitate heightened productivity and better staff retention rates.

For companies of all sizes the challenge is to provide flexible and desirable workplaces which attract and retain the best workers and bring them back into the office. The current high occupancy rates in the central business district office buildings are giving flexibility to companies who are out of lease to move to higher grade, better provisioned tenancies.

The pressure on developers is to provide these types of commercial products to retain and attract anchor tenants as well as smaller leases. This extends to include flexible office space which can be used as co-working zones or informal meeting and events space.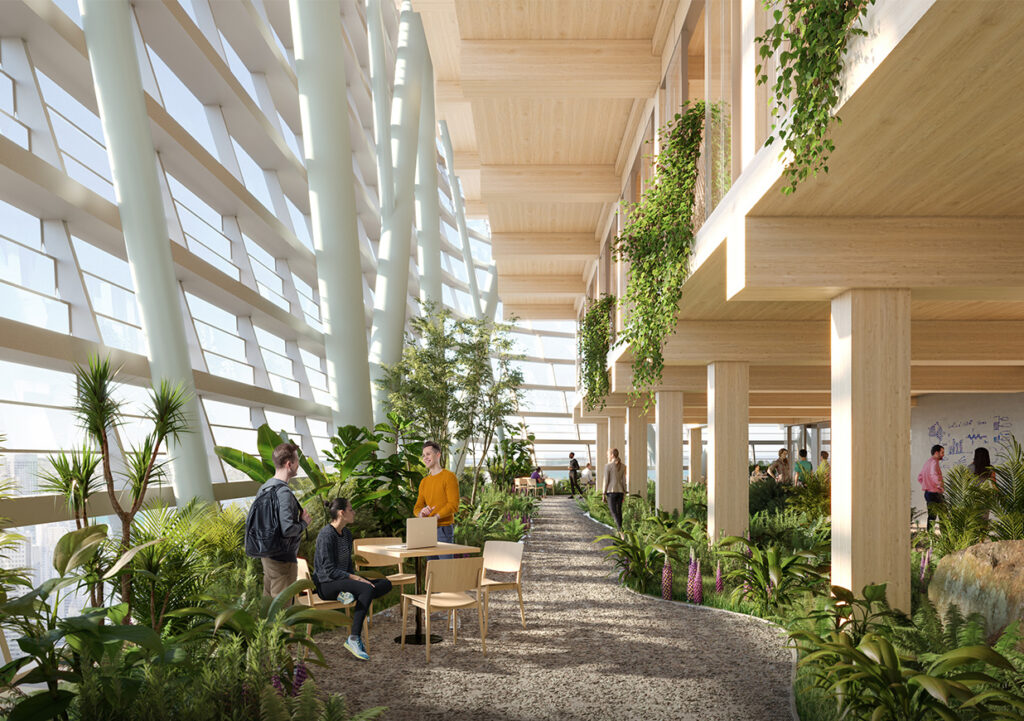 Integrated Thinking
At Eckersley O'Callaghan we have always been facade engineers with a central focus on environmental performance, meaning we have been well positioned to design and engineer facades that integrate with a holistic whole building environmental design approach. Atlassian Central, currently on site in Sydney is one such building which utilises north facing winter gardens as both a buffer zone and driver for stack driven natural ventilation. The arrangement of the floor plan means that spaces adjacent to the naturally ventilated winter gardens can have a mixed mode system, blending the natural ventilation with conventional mechanical systems.

In support of the trend towards Breathable Buildings, we developed this report along with MEP engineers Introba to:
Support the business case for natural ventilation by articulating the social, environmental and financial benefits of Breathable Buildings.
Provide guidance on procurement and integration to enable a streamlined design and development process.
Provide technical guidance for project teams to navigate challenges relating to the design of natural ventilation systems.
We hope you enjoy the report which can be found here: Breathable Buildings | Eckersley O'Callaghan & Introba